Are you on the island this week?  We are hosting two Dinnertainment Soirées this week on Wednesday and Thursday, Oct 21 and 22.  Join us!  One cost, we do the rest.  It's more than just dinner.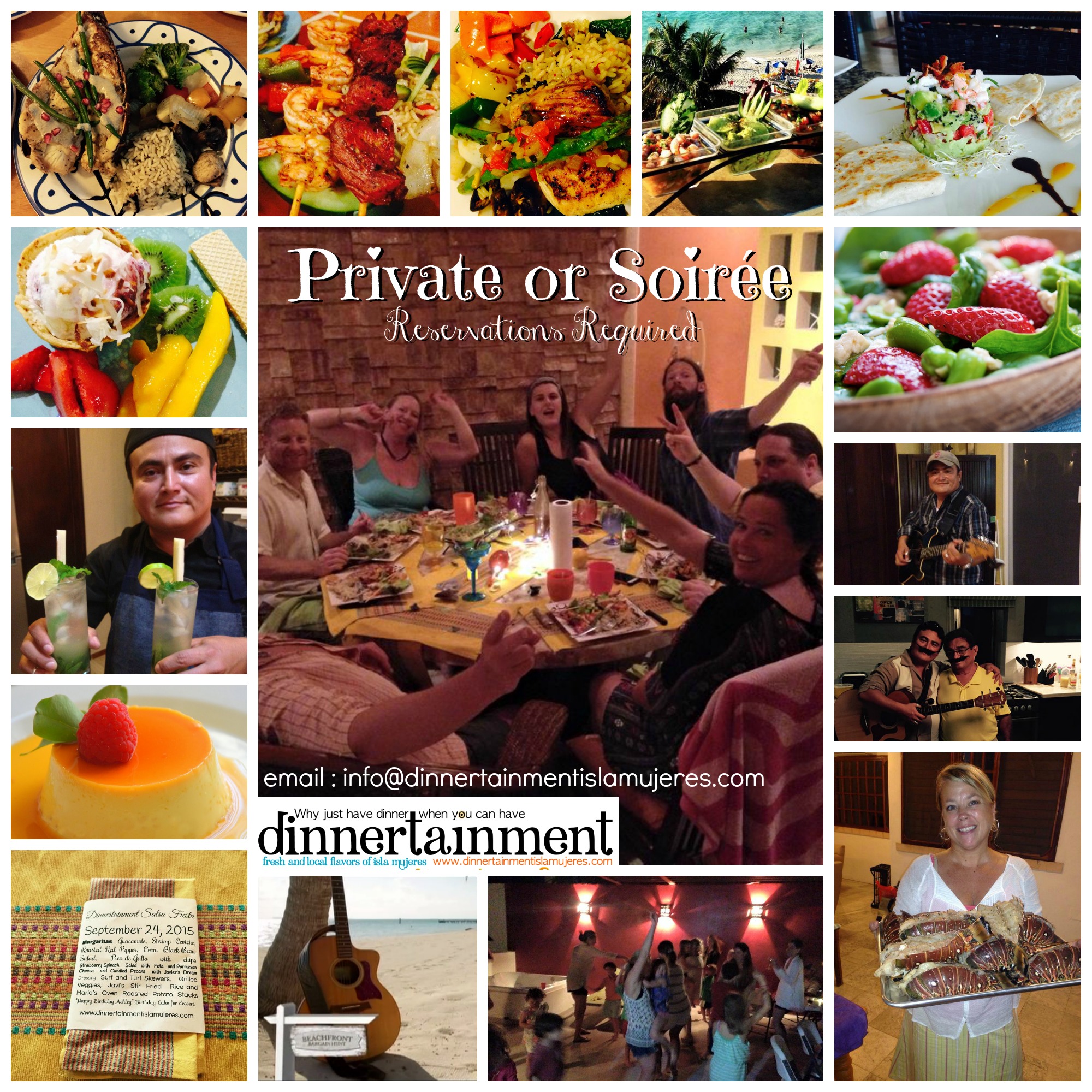 Dinnertainment is a unique and authentic Mexican meal/ musical experience that is more than just a meal.  We customize the event and the menu for the group, but generally the framework stays the same and consists of Margaritas or Mojitos, appetizers, salad, dinner, dessert and live music. Most of the time it ends with the whole group singing along and playing maracas with Javi playing.
Select your date
Select the number of seats you are reserving.
Click "Register"
Complete your registration with your name and email address.
Watch for an email from us regarding payment instructions.